It's time to bless others again this year!
This is our fifth year to do this and one of my most favorite things ever,
to see what some past recipients have had to say about it
click here.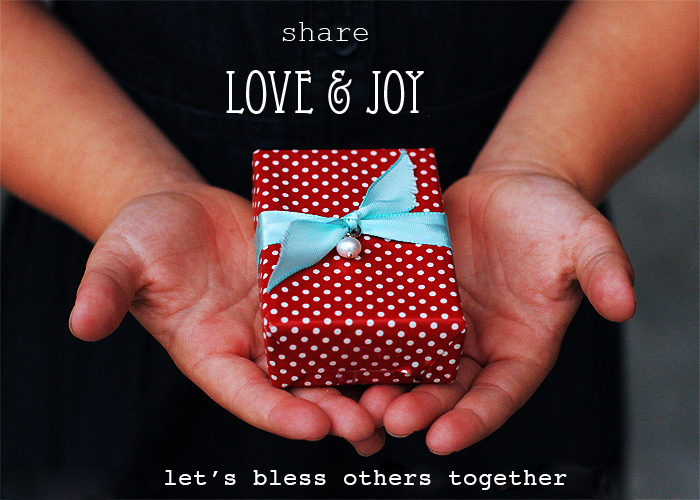 We LOVE to bless people,
and we LOVE surprises,
so this Christmas season we want to help you share some unexpected love and joy with others!
Do you know someone who is going through some tough times
and needs to be blessed with a meaningful "pick me up"?
Let's bless someone that could use some extra holiday cheer this year with a sweet gift–
we want to send them a surprise package with a TVP goodie!
To nominate someone for a surprise anonymous blessing
simply send us an email at customerservice@thevintagepearl.com–
put "SHARE A BLESSING" in the subject box,
briefly tell us (2-3 sentences) WHY you are nominating this person,
and we also need to know:
1. their name
2. their address
3. customizing info
(kids names, meaningful words or a special date, whatever you think will put a smile on their face!)
Please send all information in ONE email.
Please note: you will not be notified if your person was chosen and it will be sent anonymously,
but we'd love to hear about it if your nomination receives a blessing from us!
Thanks for helping us spread some surprise blessings,
please understand that we may not be able to do them ALL,
but we will bless as many as we can this year!